Welcome to Nelson's Moulding and Frame!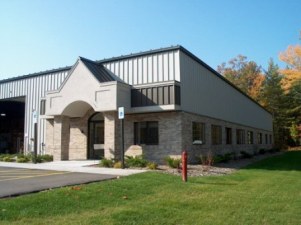 Nelson's Moulding and Frame was established in 1958 in Livonia, Michigan by Herbert Nelson and was entitled "Livonia Custom Picture Frame Company". As the business progressed a building was purchased, and a decision was made to go wholesale. The company was relocated to Traverse City, Michigan in 1980 and is now run by Herbert's son, Travis. With an initial inventory of 100 corner samples, Nelson's now offers over 1,000 wood and metal frames to its customers. Additionally, over 2,300 new items have been added including Tru Vue glass and acrylic, Crescent matboard, and Nielsen metal.
Nelson's growth saw the creation of a new building in 2003. A journey began to spark framers to be more creative, to communicate with one another and to work together cooperatively through on-going education and opportunities inspired by our Open House. Travis, with his commitment to the industry and framers, developed Educational Seminars, a cooperative advertising program, and a small group program. All of which have inspired framers to continue to grow and become stronger.
Nelson's has been a proud supporter of the Great Lakes Chapter of the PPFA (Professional Picture Framer Association). Nelson's hosts the PPFA meetings at their annual seminars, attends Chapter meetings, supports and encourages the PPFA Print Frame Competition.
Nelson's has been graced with several awards throughout the years, most recently: the 50 years of service award 2008, the PPFA Annual Membership Contest Award 2008 and the 2009 Paul Frederick Distinction For Leadership Award by the Awards and Recognition Committee of Professional Picture Framer's Association.
Nelson's specializes in high quality wood mouldings. Our strongest belief is quality and excellent customer service.
Home | Moulding | Products | Nelson's | News | Sale | Sign In | Contact Us
Nelson's Moulding and Frame © 2021